Empowering purpose-led people to achieve more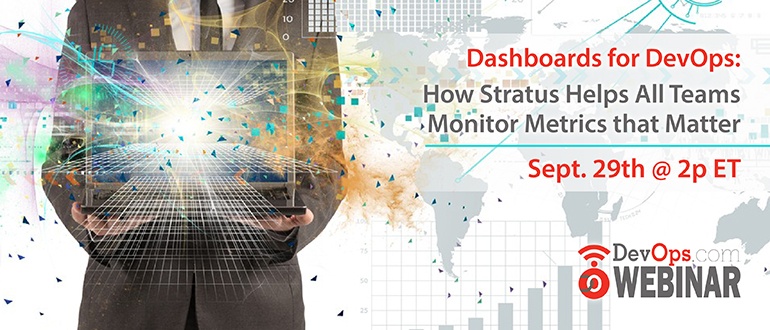 What metrics matter to you and your team to monitor their efficiency and effectiveness to deliver software? And are these the same metrics that matter to other teams you work with? Join Stratus's Brian Price and Dave Page as they demonstrate some dashboarding techniques we have used to help teams uncover bottlenecks within their DevOps technologies which ultimately bring together development and operations teams to more effectively communicate and troubleshoot issues
Sign up today to attend our webinar on building dashboards for DevOps on September 29th!
Join us in San Francisco at the DevOps Enterprise Summit (DOES) from November 7-9 and hear Brian Price and Dave Page discuss how to setup the right reports to monitor the metrics that matter within your DevOps environment.
Are you interested in learning how to maximize your DevOps investments with better on-demand monitoring and dashboards? Let us connect you with one of our engineers to discuss next steps.
Contact Us
We're seeking people driven to face important challenges. We look forward to hearing from you.